Planned for bytran 1.5
August 13, 2021: &nbsp We plan on deploying an alternative combinational Voigt function algorithm as the default https://doi.org/10.1016/j.jqsrt.2021.107797. &nbsp
(Note: The algorithm coefficients in the Fortran supplementary file need to be rewritten with a 'd' instead of 'e' in the exponent or else the calculated values will be limited to single precision; &nbspTypos: Value "1." should be "1.28" in Table 3, &nbspin the supplementary files "Kuntz" is misspelled as "Kunz" in several places.)

August 9, 2021: &nbsp Version 1.5 update is not yet ready. &nbsp Apologies to those who would like to see it released. &nbsp Over the last >2 years we have had several other tasks to address with higher priority which has slowed down the bytran development. &nbsp We will try to complete version 1.5 update as soon as we are reasonably able to.


Version 1.5 lineshape options window
Version 1.5 sensors selection window
The features planned for bytran 1.5 update include: &nbsp (1) The implementation of the Hartmann-Tran and a couple of other optional lineshape profiles, &nbsp (2) Experimental support of the authenticated access to HITRAN Online using the HAPI API key, &nbsp (3) as well as some slight improvements to the desktop versions. &nbsp (4) The support of the new SensorTag is planned for bytran version 1.5. &nbsp Custom ''bytran firmware for Texas Instruments'' (BFF-TI) is planned to enable the use of the new SensorTag with bytran (please read below for a short overview of the new SensorTag features).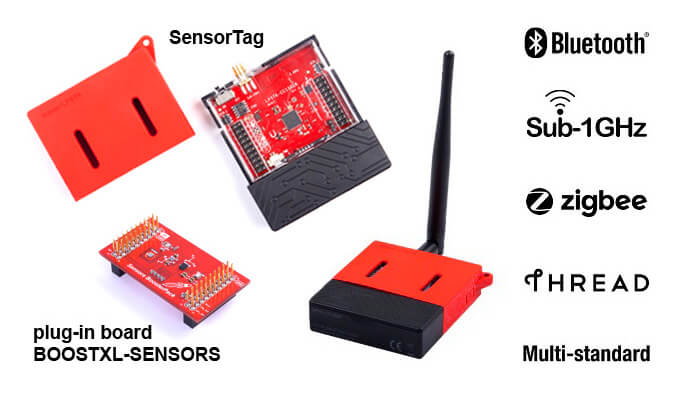 The Texas Istrumnents has issued a new Wireless MCU Launchpad development kit and a new version of SensorTag LPSTK-CC1352R which is significantly different from its predecessor SensorTag CC2650STK (alternative link) bytran currently supports. &nbsp Unlike its predecessor the new SensorTag has fewer built in sensors but it combines multiple wireless communication protocols in one device and includes the TI's LaunchPad Microcontroller Development Board thus providing wide options for customization and addition of new sensors and hardware.

The new SensorTag LPSTK-CC1352R lacks an on-board pressure sensor but it can be added by interfacing with a pressure sensor development board (see examples at Mouser and Adafruit) or else with a to be discontinued booster pack BOOSTXL-SENSORS plugin module which also includes other sensors. &nbsp As an alternative to the SensorTag the BOOSTXL-SENSORS may also be used with the new Wireless MCU Launchpad development kit.