August 1, 2022: &nbspBased on multiple requirements we have established the deadline for the bytran 1.5 update as March 1, 2023.

August 1, 2022: &nbspBeginning November 1, 2022 the visibility of bytran on Google Play will be further reduced to exclude newer devices (see this announcement: Target API level requirements for Google Play apps).

May 27, 2022: &nbspBytran deactivated on the App Store likely due to the lack of updates in over 3 years (more information).


Planned for bytran 1.5
The features planned for bytran 1.5 update include: &nbsp (1) implementation of the Hartmann-Tran and a couple of other lineshape profiles, &nbsp (2) deploying our faster Voigt function algorithm as the default https://doi.org/10.1016/j.jqsrt.2021.107797, &nbsp (3) experimental support of the authenticated access to HITRAN Online using the HAPI API key, &nbsp (4) slight improvements to the desktop versions, &nbsp (5) support of the new SensorTag, &nbsp (6) providing binaries and/or compilation instructions for a number of more common Linux distributions.


Version 1.5 lineshape options window
Version 1.5 sensors selection window
The latest version of SensorTag LPSTK-CC1352R (see release information here) is significantly different from its predecessor SensorTag CC2650STK (alternative link) bytran currently supports. &nbsp Unlike its predecessor the new SensorTag has fewer built in sensors but combines multiple wireless communication protocols in one device and includes the TI's LaunchPad Microcontroller Development Board thus providing wide options for customization and the addition of new sensors and hardware.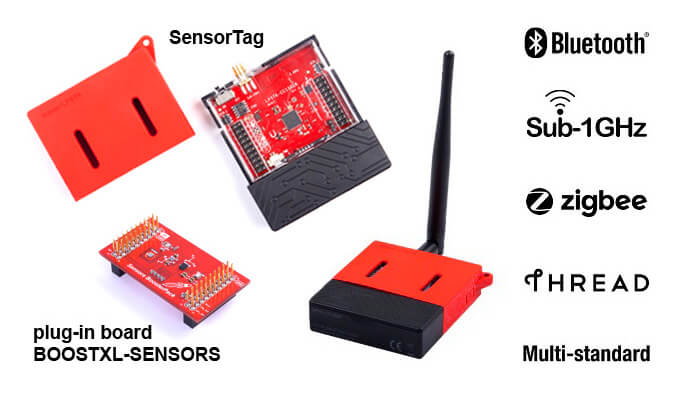 The new SensorTag LPSTK-CC1352R lacks an on-board pressure sensor but it can be added by interfacing with a pressure sensor development board (see examples at Mouser and Adafruit) or else with a to be discontinued booster pack BOOSTXL-SENSORS plugin module which also includes other sensors. &nbsp As an alternative to the SensorTag the BOOSTXL-SENSORS may also be used with the new Wireless MCU Launchpad development kit.